I'm feeling a sense of relief that the weekend is here at last and am beyond delighted to be sharing this film and these images with you today.
This editorial showcases the work of a number of brilliant wedding suppliers, including films by our Little Book members, Zach & Grace and bridal fashion from Mirror Mirror Bridal boutique in London.
Zach& Grace Films

+ Follow
These images were sent in by our friend and stylist/planner, the incredible Penelope Cullen of Tigerlily weddings. Penny gathered a team of talented wedding suppliers together to produce a series of looks for the fashion forward, style conscious bride. The accessories by DecoLove and fashion supplied by Mirror Mirror Bridal and Morgan Davies Bridal are out of this world – I just adore Penny's vision.
Photography is by London based wedding photographer Voyteck Photography and bridal beauty by expert wedding stylists, Sylwia Kunysz Makeup and Viktoria S. Toth Bridal.
Voyteck Photography

+ Follow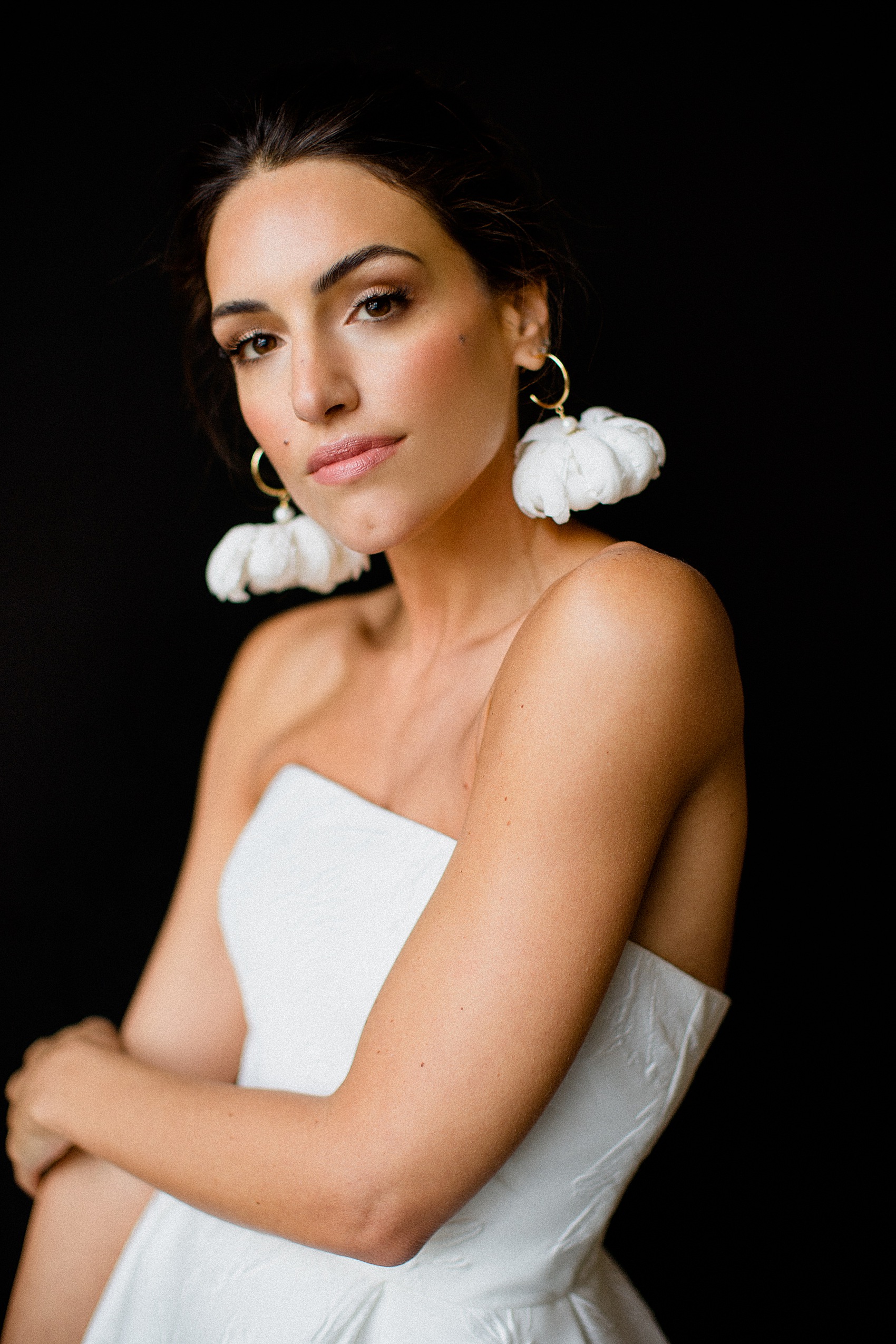 Jesus Peiro dress, via Morgan Davies Bridal
Penny's words follow…
"This editorial shoot  Divine shoot was all about creating a blend of chic and head-turning fashion and accessories that exude a sense of modern elegance. Experimenting with fabrics, materials and designers to inspire brides and make the world a little bit more beautiful with our shoot."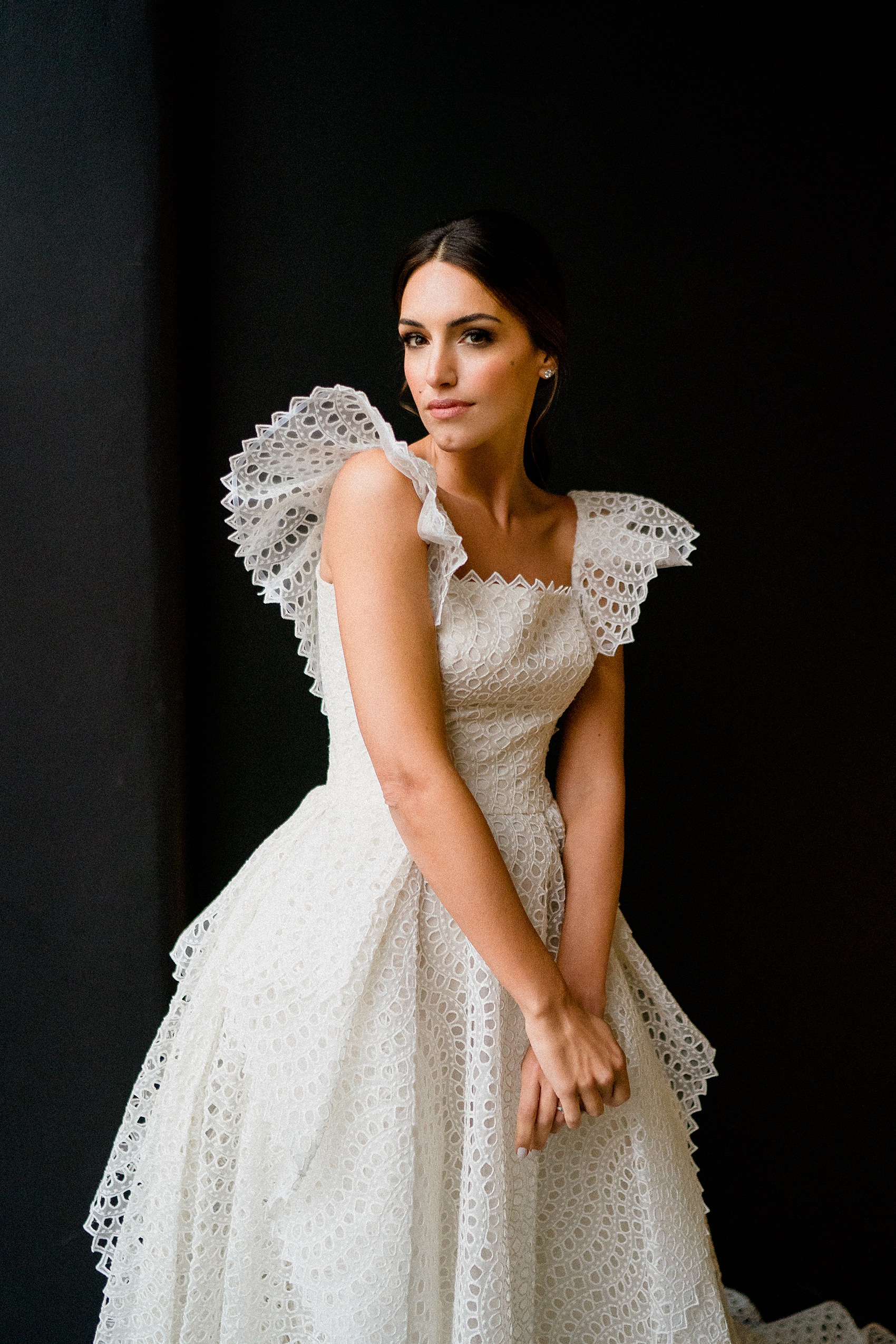 Gemy Maalouf  gown via Mirror Mirror
"I have always been inspired by the work of Karolina Pytlakowska of Decolove – I first met her via Instagram in 2018 and feel in love with her sensitive and romantic designs. Her latest collection is so delicate, ethereal and eye-catching and her bridal earrings and headdresses are made of various silk and some decorated with opals symbolising happiness, trust and faith all what marriages are made of."
"So the vision of our shoot was to create a marriage of fashion with exceptional accessories to inspire brides in the process of their own wedding look creation. Within our four bridal fashion looks we designed for the shoot we wanted them to feel directional, with a slight shimmer and softness to the bride who wants to be beautifully adorned."
Jesus Peiro dress, via Morgan Davies Bridal
"These accessories gave me the perfect balance for the embellishment of each look for the fashion concise bride."
"DecoLove's designer, Karolina Pytlakowska observes the world closely and loves small things and details, an intricate plant, interesting people on the street, a well curated photo or video creation."
"Freshly cut flowers, niche perfume, Hayao Miyazaki, Marie Antoinette, PJ Harvey and Jack White are key ingredients to her universe."
"They all give her a sense of happiness which she translates into Decolove, known for attention to detail, and fairy tale like accessories. She dreams for all of her creations to become family heirlooms one day."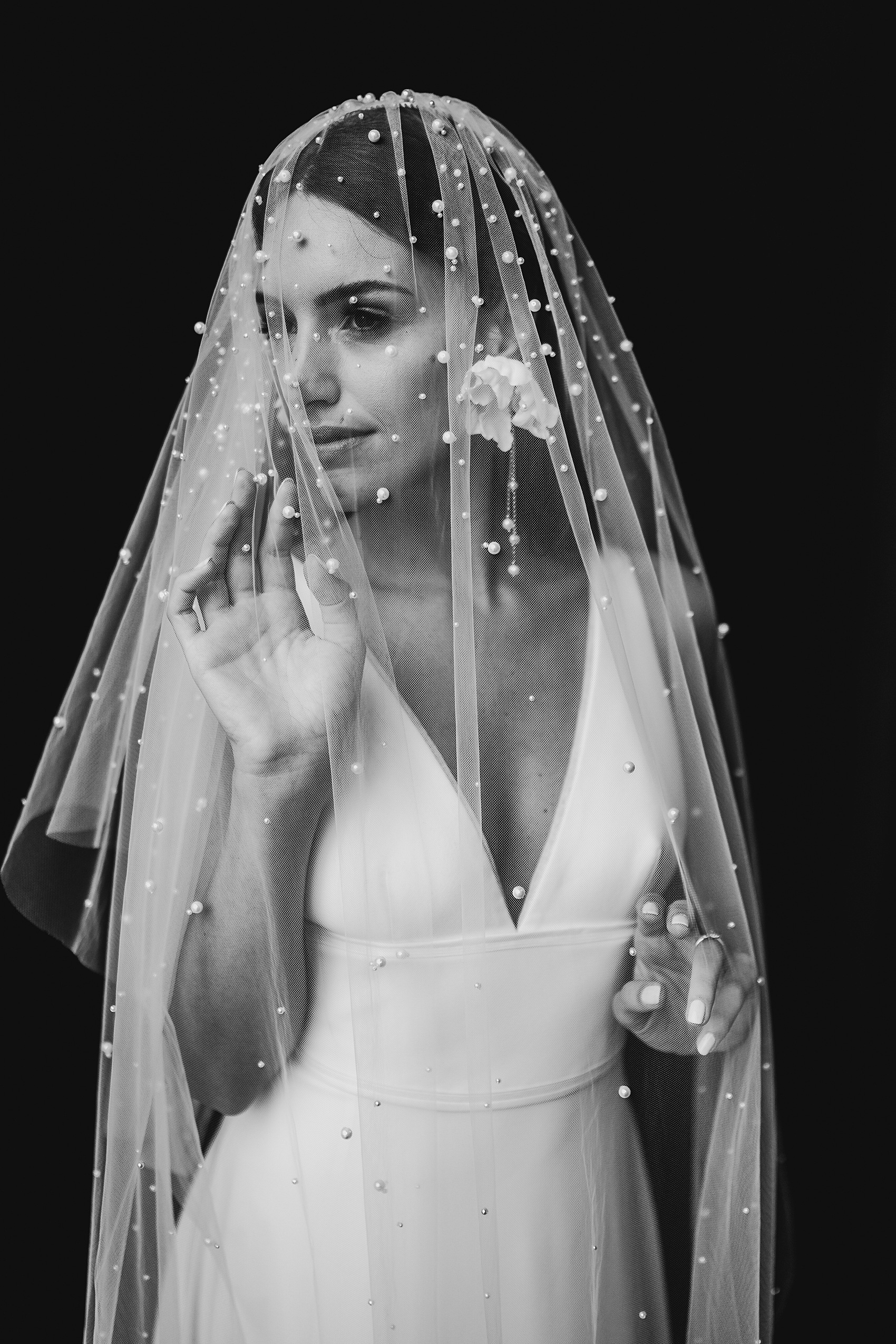 Jesus Peiro dress, via Morgan Davies Bridal
"Karolina has been passionate about fabrics since she can remember, most of her childhood friends are artists, her sensitivity formed around them."
"She chose to pursue a more practical career at first, but then suddenly in her thirties, she took a bold step and created her design studio."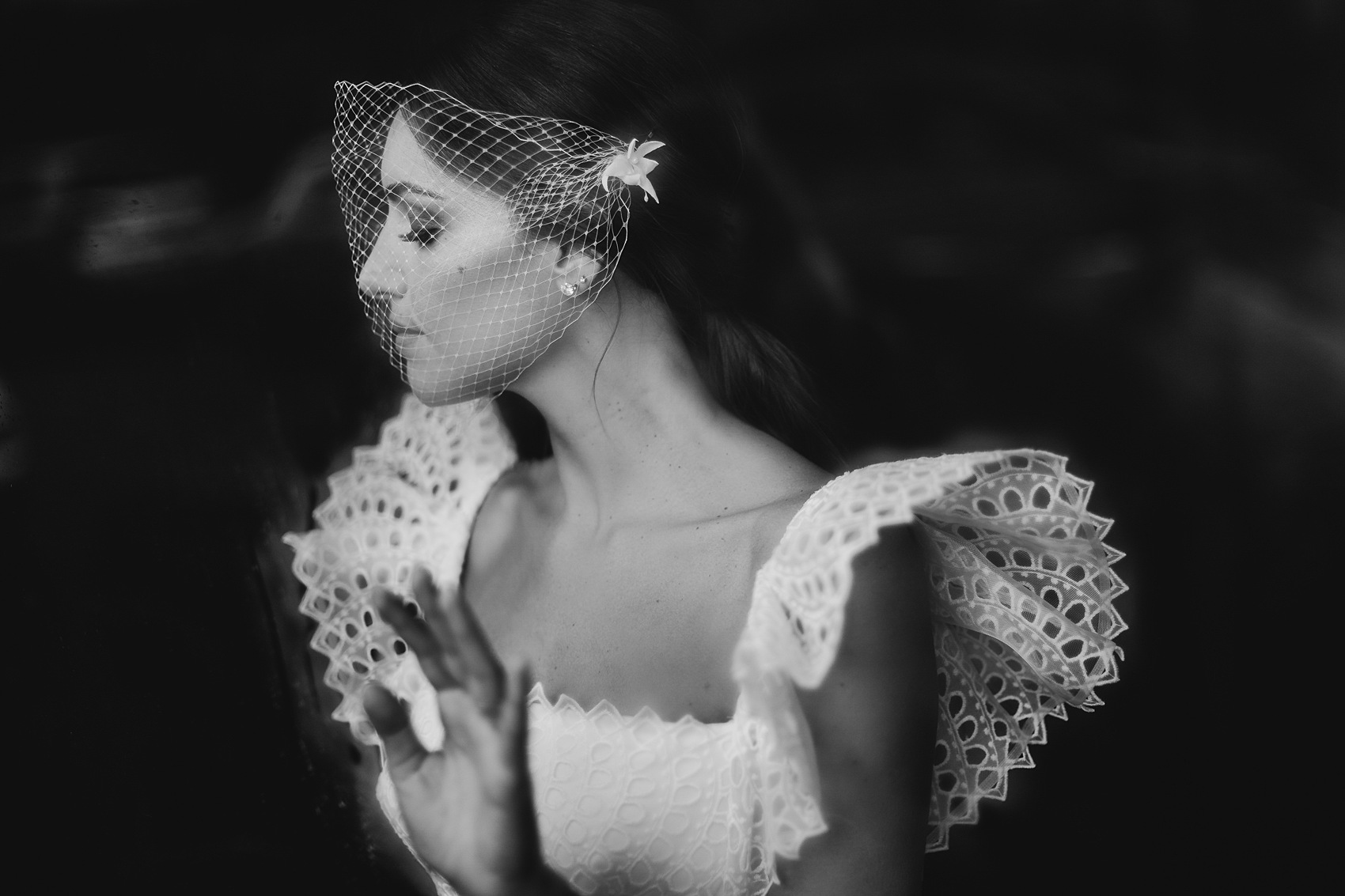 "Starting small, she manufactured headbands, brooches, bow ties for men, all done by hand. Friends started purchasing her designs as gifts to their loved ones, then came orders from celebrities and show business members, spectacular stage costumes mostly."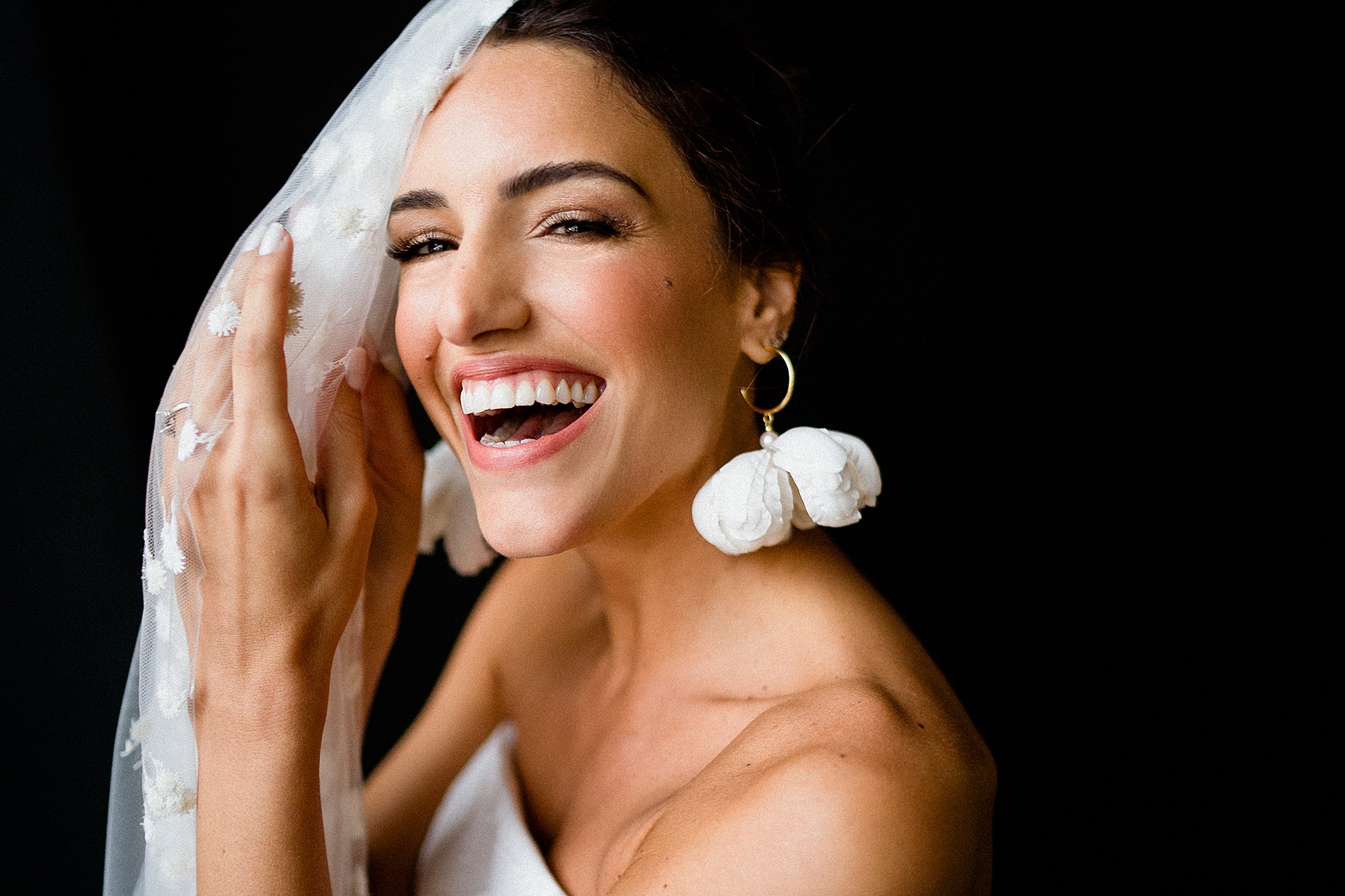 I am thrilled to see that our friends, creative partners and immensely talented film makers, Zach & Grace, were involved in this editorial.
Zach and Grace are create the most sublime and beautifully crafted weddings films as well as being sought after fashion film makers and photographers. You can find out more here.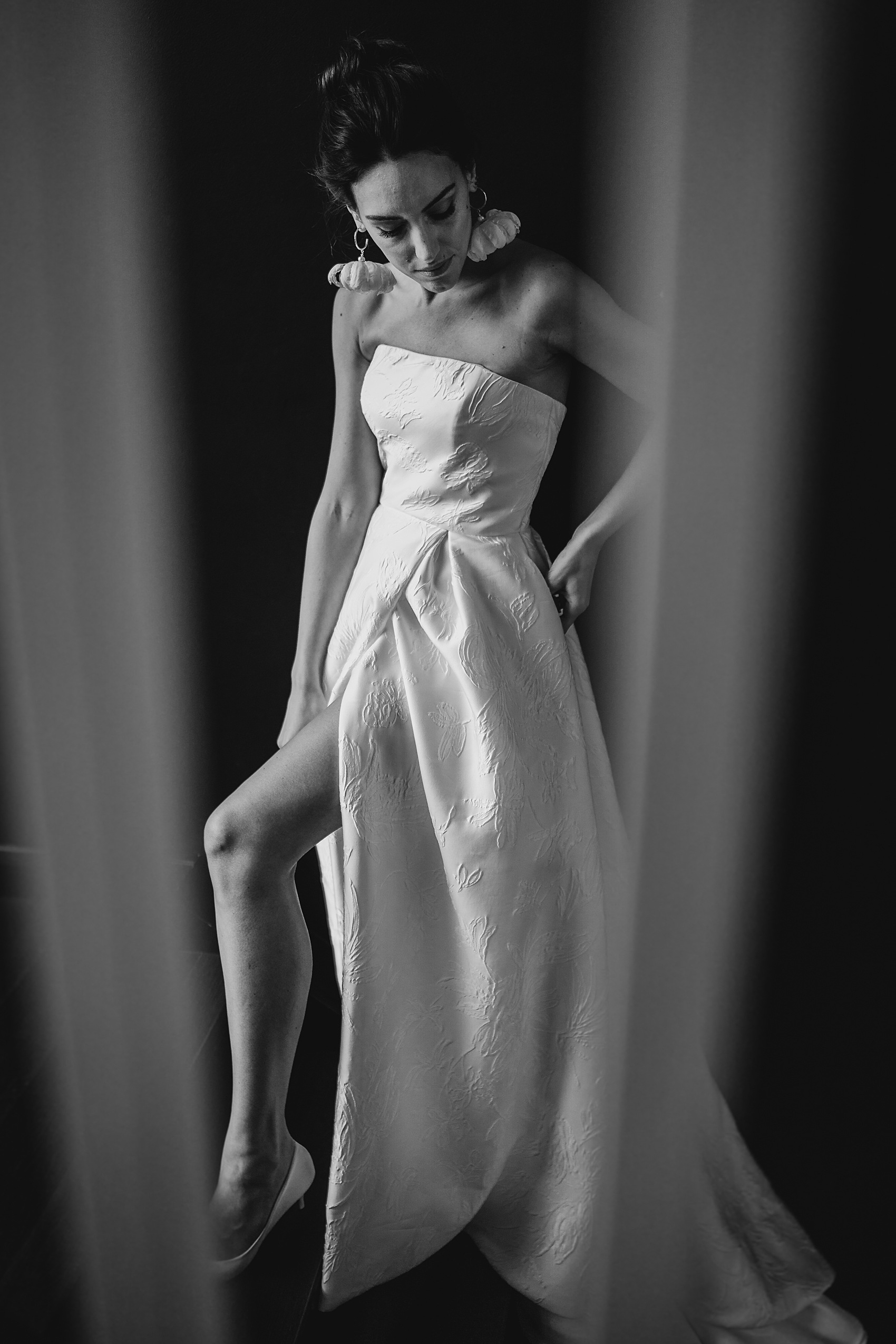 Jesus Peiro dress, via Morgan Davies Bridal
My love and thanks to Penny and the incredible team of wedding talent involved in this editorial – full list of suppliers detailed at the end.
Love Annabel X